What do you get at Sprachinstitut TREFFPUNKT-ONLINE?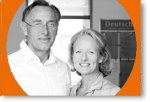 language training with
Sprachinstitut TREFFPUNKT-ONLINE
Course participants are often surprised when they hear that we offer English as well and that we are also focused also on exam preparation for English and German as well as for the FSP - the exam for medical doctors. Besides we also offer studying German in the home of your private German teacher.
Our latest news always on Facebook.com/sprachinstitut.treffpunkt.online
Just a few words on the history. Alexandra founded the language institute TREFPFUNKT in 1995. After 20 years the school was so big that it split up. Alexandra founded the independent language institute TREFFPUNKT-ONLINE in 2016. You can check the entire program in details on www.treffpunkt-online.com and partly below.
Please contact us if you have any special requests. Thanks to our professional teachers, we can respond prompt and flexible to your wishes in terms of time and subject. www.treffpunkt-online.com
Read more: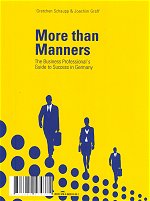 We wish you sucess and fun with your language training.
---