Television and Radio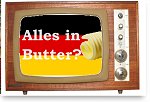 On this page, you can find a concise guide to the colourful world of German television and radio. There are direct links to the most important programs and magazines. But first of all two hints:
Our latest news always on Facebook.com/sprachinstitut.treffpunkt.online
---
Direct links to public television and radio
What the traditional media has to offer:
The mayor private tv and radio stations
Program magazines
For those learning German, we recommend especially the radio station Deutsche Welle, which can be got nearly all over the world and regularly puts together emissions especially for foreigners.
Tip: Ralf Vogelsang has put together an explanation of the world-wide radio programs on his page of the newsgroup soc.culture.german (in English).
---
Here are a couple of ideas for search terms:
"aktuelles Fernsehprogramm", "deutschsprachiges Radio", "deutsches Radio", "Hörfunkprogramm", "weltweite Radiosendungen", "Goethe Radio", "Radio deutsche Sprache"
---
Important: We are very concerned about the current internet links. We would be very grateful if you could report dead links to us. Send an e-mail to info@learn-german-online.net.