German Literature and authors online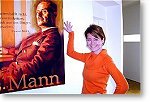 Thomas Mann in Sprachinstitut
TREFFPUNKT Bamberg The term literature in German respectively German literatur indicates the literature works in German language of the German-speaking area of the past and present. Please read in Wikipedia how the single epochs in German literature distance from each other. We present in the following some sources and authors specially interested if you are interested in learning German.
Our latest news always on Facebook.com/sprachinstitut.treffpunkt.online
---
Audiobooks in German language
Literary Texts Online
Catalogue of Authors, short introduction in life and work
Single Authors
(Subjective selection of the "most important", for information about all the others please refer to the Catalogue of Authors mentioned above)
History of Literature
Magazines for Literature and other links
Tip for a professional career in Germany: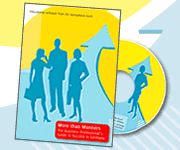 German Business Etiquette / Business Etikette in Deutschland
bilingual en/de Training CD
---
Important: We are very concerned about the current internet links. We would be very grateful if you could report dead links to us. Send an e-mail to info@learn-german-online.net.