German grammar - explained live | slides download | FREE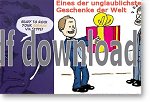 slides to download
Are you fit with German grammar? "Not always and not in every situation" is a common answer that Alexandra von Rohr, head of the TREFFPUNKT-ONLINE language institute, hears from her language students. Against this background she took up some important grammar topics and, between July 2020 and March 2021, she explained them in online group lessons as free 'trial lessons' via ZOOM.
Our latest news always on Facebook.com/sprachinstitut.treffpunkt.online
For reading and self-learning the accompanying documentation is now available online for free download:
If you want to be informed about the next taster lesson, you should subscribe to our mailing list. We will send you a personal invitation a few days before the start of the free lesson. If you want to improve your German language skills quickly with one-to-one online lessons, it is best to start with a test lesson and then select a suitable lesson package. -> test lesson booking in our course shop.
We wish you success and fun while learning German!.
Related topics to this information:
Tips for sucessful manners in the German business world you can find in the book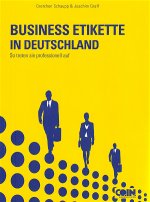 www.german-business-etiquette.com
with the option of ordering the book online in paper form or as an e-book.
And another tip for everyone who spends a lot of time at their desk:
A height-adjustable desk if standing upright
brings relief for the legs and back, as you can work alternately standing or sitting. As example the Steh-Sitz Schreibtisch Yo-Yo Desk MINI zu bestellen beispielsweise bei Amazon.de
Important: We are very concerned about the current internet links. We would be very grateful if you could report dead links to us. Send an e-mail to info@learn-german-online.net.