German as a foreign language on the Internet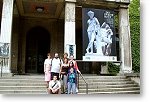 Excursion to Munich with
Sprachinstitut TREFFPUNKT

- projects - study - science - references : on this page we would like to give an overview of the link pages and projects for "German as foreign language". Please e-mail us if you have any suggestion to expand the list. For German courses please have a look at our course program in Germany or the German courses online via Skype.
Pages in German
International pages
Where to study 'German as a foreign language' in Germany?
Overview of the universities with "DEUTSCH ALS FREMDSPRACHE" courses
Information is also provided by the

Internationaler Deutschlehrerverband (IDV)

: www.idvnetz.org and the

Fachverband Deutsch als Fremdsprache (FaDaF)

: www.fadaf.de German teachers associations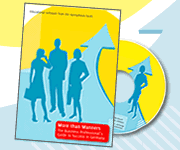 You find further resources in our category grammar exercises on the Internet.
Please help to keep the listing current. Contact us with your comments and your suggestions: info@learn-german-online.net